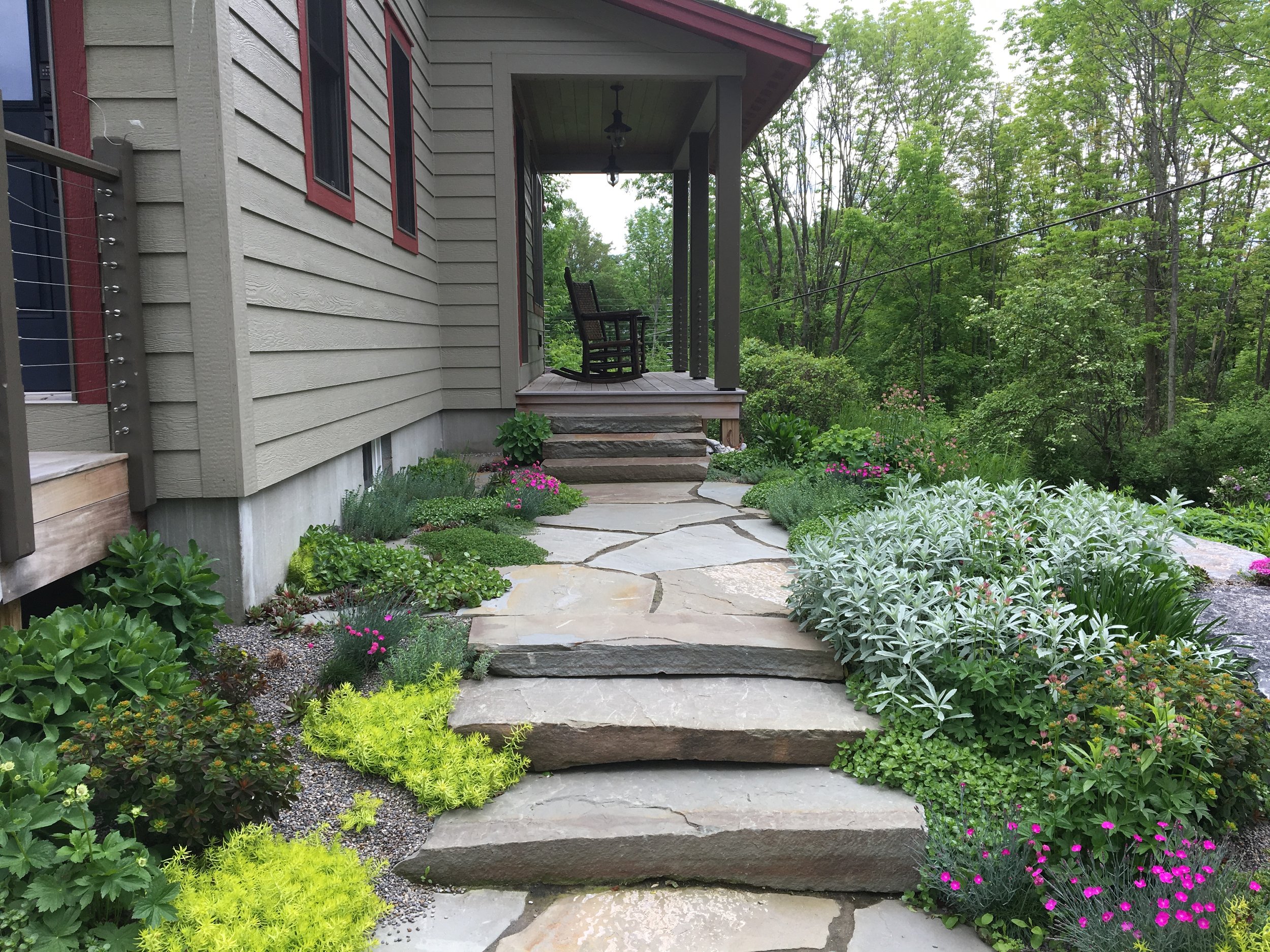 Colorful perennials are selected throughout the 'Welcome Garden' to contrast withe house and boulder walls.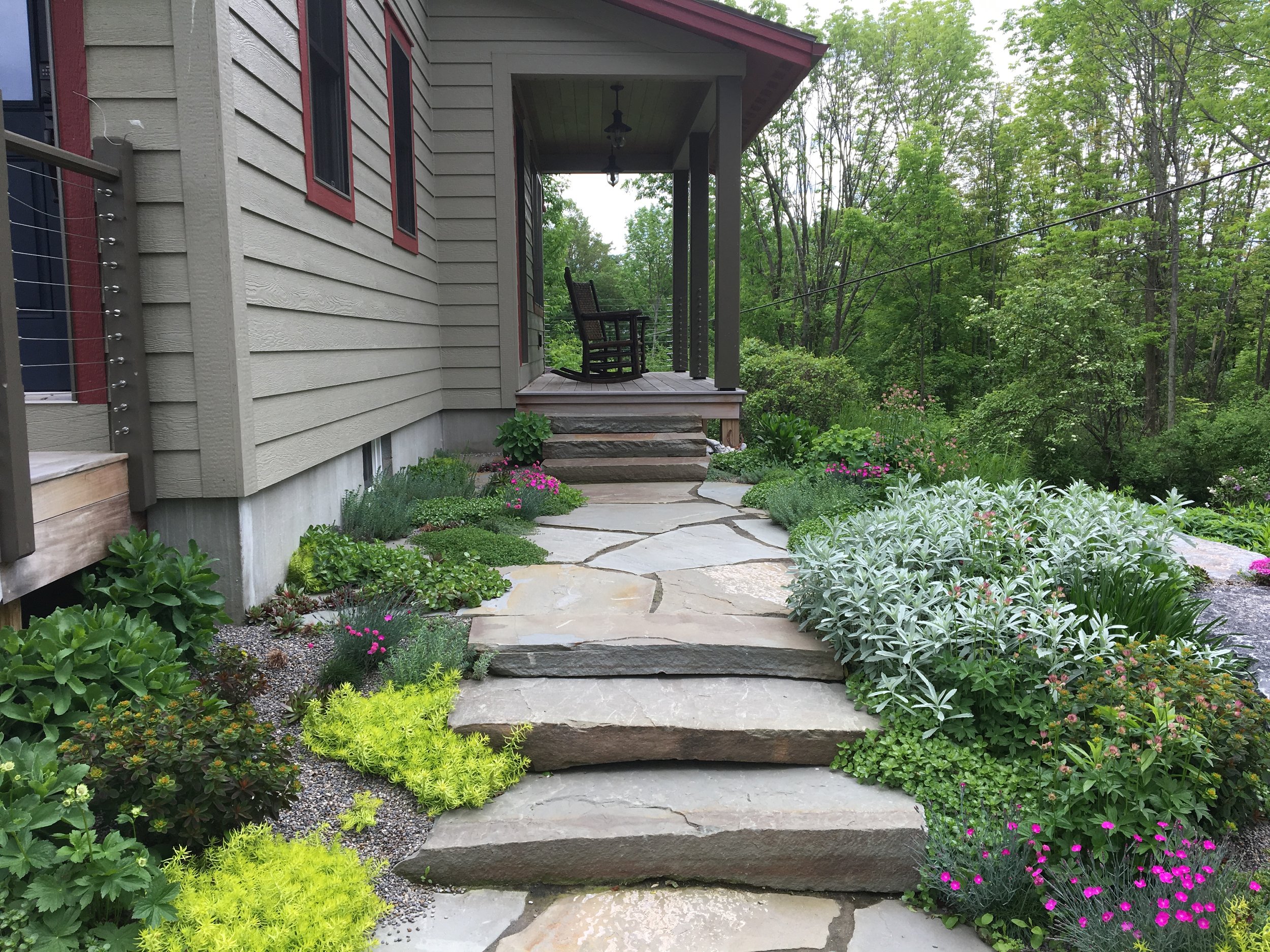 We replaced a ramp to the front porch with stone steps and flagstone pathways. Along the edges of the pathway we planted low growing plants like Sedums, Thyme and Hen's & Chicks. here is always something in flower from spring until late fall.
We specified our own soil for the planting to insure that the alpine and rock garden plants remain free draining and dry. The soil was so successful that the plants used in-between joints and in the plant beds grew at a rate we have never seen before.